A few quotes from happy clients
Shamim Rafeek is an efficacious management trainer, motivator, avid orator and a dynamic person. He is the anchor trainer at "Vijayee Bhava" entrepreneurial training programme organised by K Chittilappilly Foundation in association with his training company, Winner In You Training & Coaching Services and Varma & Varma. The sessions conducted by Shamim for the management staff of V-Guard and Wonderla have been fruit-bearing and much appreciated by all. My best wishes for all his endeavors.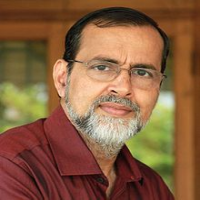 Kochouseph Chittilappilly
Chairman - V Guard
Shamim Rafeek did several training programs for Kalyan Silks Sales & Customer Care team in India & Middle East. We found his modules Lead To Win & Sell to Win are very effective and life changing for many of our people. I have observed that the participants are able to carry forward the energy they get through his energy packed training sessions.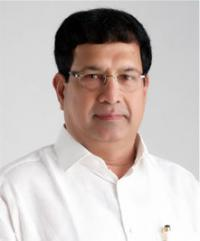 T.S. Pattabhiraman
Chairman & Managing Director Kalyan Silks
We were extremely pleased to have Mr. Shamim in Muscat to do the leadership workshop for our 48-50 supervisory staff. Theme of the 2 days workshop was very clear, the materials were extremely good, and the examples were useful, thought-provoking and relevant. I have no hesitation to recommend Shamim Rafeek to any progressing organization. We are planning to have the phase 2 of the workshop in the near future.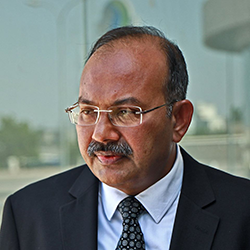 Philip K Philip
Group CEO, Muscat National Holding Company SAOG, Muscat Insurance Company SAOC, Muscat Life Assurance Company SAOC
My team at Apollo from all disciplines of Management have been exposed to Shamim's training. In unequivocal terms i can vouch for the benefit Apollo Tyres participants derived from the training input by Shamim Rafeek. His clarity of communication coupled with lucid examples and methodology of participant involvement are commendable. His mastery in conducting training for Managers and Workmen are also very encouraging. Regards,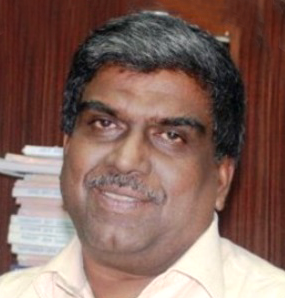 A.S. Girish
Head - Human Resources & Administration Apollo Tyres Ltd
Shamim Rafeek's session was one of the most power packed trainings which I have recently come across! It was content rich & highly interactive in nature. I have also found that his activity based approach makes it all the more effective interesting. Apart from the core topics of innovation and creativity, the session has charged up my team and put them in a very positive frame of mind.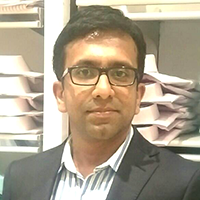 Vipin Nadakkal
Vice President - Marketing Geojit BNP Paribas
This is to give you a feed back on the training programme done by you for team Marvel. I would like to first thank you for taking the time and coming for our training programme .I must say that this has been one of the best training programme which Team Marvel got . The reason why I say this is b'coz Shamim Rafeek was the first person who understood the language of the team and explained to them in language which was best understood by the team. The examples shown with video and Photographs ensured everyone was involved full time . Even when the programme had continued for more than 8 hours the energy was kept high .Once again thank you so much for your training and looking forward for having you with us on more advanced training programme.
Sejoe Jose
Managing Director Marvel Tours (P) Ltd
Shamim Rafeek has been invaluable throughout the times we have hired him to train our Staff and Branch Heads on Leadership, Presentation skills, Training skills along with Sales skills. We are totally convinced with his approach and methodology due to which we will be using his services to coach or middle and top management on Leadership and Team Building for helping them take better decisions thereby creating excellence in whatever they do.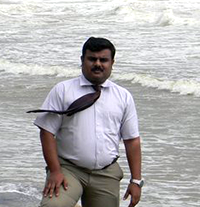 JOHNEE PRAVEEN R
Head - Human Resources UAE Exchange & Financial Services Ltd,India
Warm Greetings from CREDAI Kochi !! Without exaggeration, I can say that Shamim Rafeek is one of the best trainers that I have come across in my three decades long career life. Your skills to keep the participants fully involved in the day-long activities and to help them to discover their untapped strengths and confidence is comparable to those International trainers that I have had the good fortune to attend in my own career. We wish Shamim Rafeek all Success in his new venture and may God Almighty bless you with more opportunities for you to continue changing minds and grooming people and making this World a better place to live. CREDAI will continue our association with you in this journey of excellence.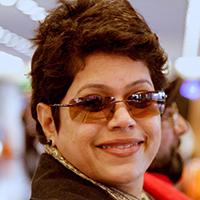 Elizaba Kurien
Associate Director Credai - Kochi
It was indeed a very good experience participating in the training conducted by you together with my team. I got very good feedback from my team also after the training. I think they are all excited and charged up, ready to go. This was my basic expectation of having such a training as part of the Purchasing and SQE Days in India. Thanks for the content, the visuals, the workshops and also your impressive style.Thank you Shamim Rafeek.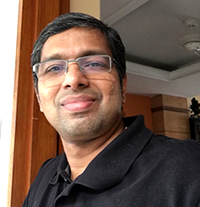 Suresh Sabu R
Global Purchasing Director FCI Electronics Global HQ, Singapore
I am very fortunate to have attended Shamim Rafeek's session "Wow your Customers" organized by CREDAI. This was my second time to your training and it has always been engaging and at the same time a great learning experience. I appreciate the freshness in the way you take class, and the fact that your presentation is not canned in any way and had a unique character to it. I am sure all the members have benefited and taken back souvenirs from the session.
Tessy Jacob
Assistant Manager - Sales Prestige Estates Projects Ltd.
Sessions handled by Shamim Rafeek was very impressive, we got a very positive feedback from our participants. The training programmes were linked to the real time experience of the trainer, which helped the participants for easy learning.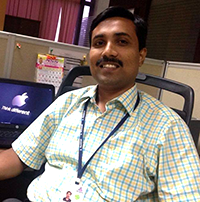 Ajay Mohan
Manager (Human Resources) Asianet Satellite Communications Ltd
simplicity hair extensions review indique hair price list
hair extensions
short curly human hair wigs for african american brazilian hair weave websites
hair extensions uk
black hair extensions human hair hair extension wholesalers uk
remy hair
hairplanet sulfate free shampoo for colored hair
hair extensions sale
blue nano ring hair extensions decorative hair claws
human hair